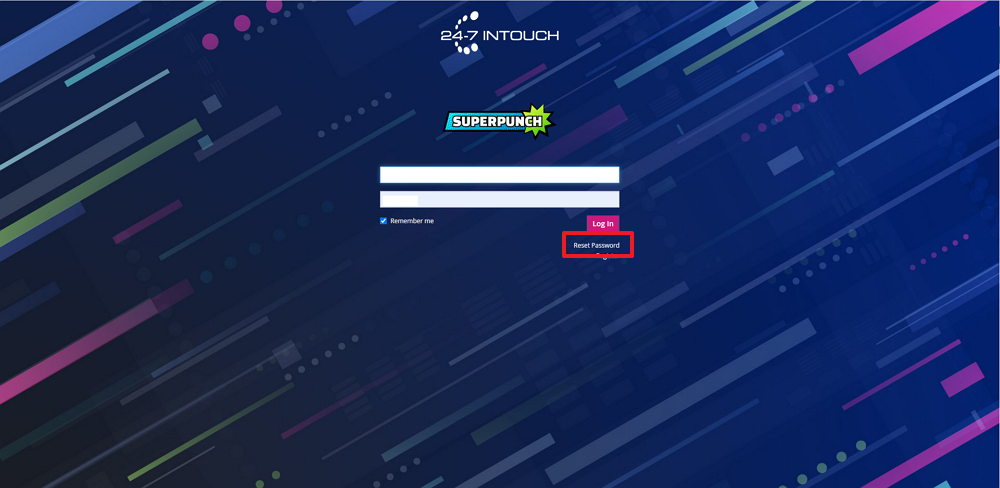 From the Superpunch Login Screen.
Select Reset Password.
Under "Domain", select 247intouchpci.
Enter your Username.
Enter your Password.
Select Login.
Select Next.
Enter the answer to each "Security Question" and select Next.
Once you have answered the security questions, you will be registered for the "Password Reset System" and be able to Reset Your Password.