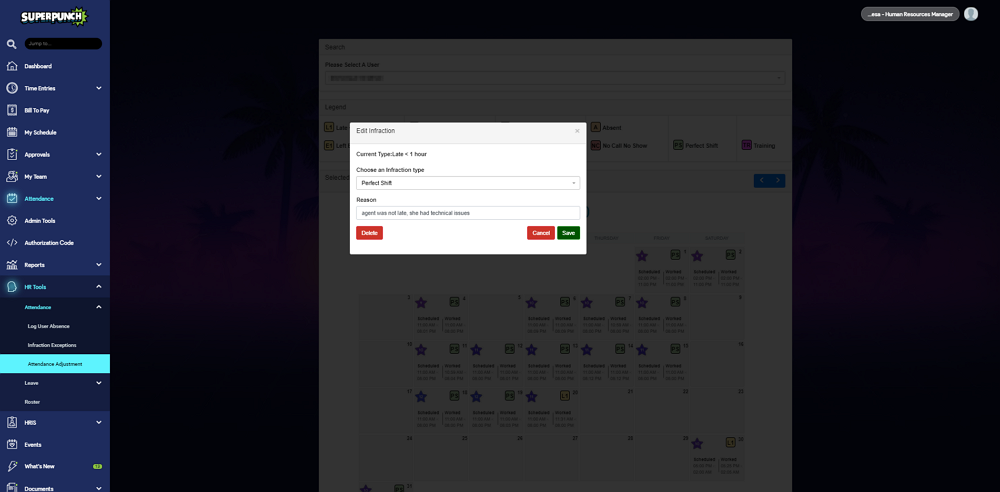 As an "Attendance Infraction Adjuster", you have the ability to adjust an attendance infraction in Superpunch.
On the Attendance Score Calendar screen, you will see a legend that shows the different "Shift Statuses" that can be recorded in the calendar, a blank date denotes a day that did not contain a scheduled shift. The stars on each date contain the attendance score that existed on that date. If you hover over the "Shift Status" you will see the impact that shift had on your attendance score.
To adjust an attendance infraction, follow these steps:
Log into Superpunch.
Navigate to HR Tools ->Attendance -> Attendance Adjustment.
Enter the name of the agent who requires an adjustment.
Select the name of the agent once it is displayed.
Select the Shift Status on the date requiring a change.
Adjust the Arrived Late option if required.
Adjust the Left Early option if required.
Enter a Reason for the Adjustment.
Select Save.
You will see the new shift status displayed on the date you applied the adjustment to.