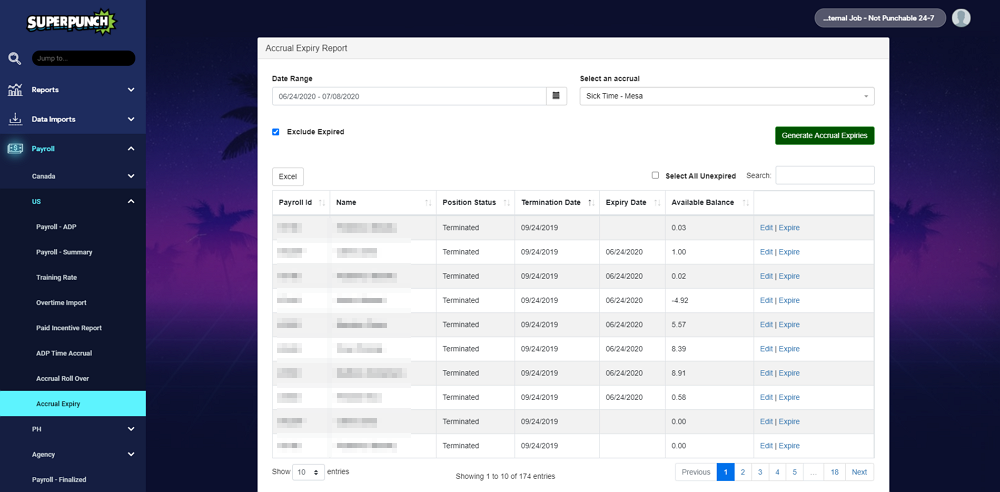 This report shows all users with accrual records (i.e. Arizona Sick Time, Emergency Time Off) that will expire within the selected date range. Available to anyone with the "Payroll Manager" and "Payroll Analyst" roles.
To access the Accrual Expiry Report, follow these steps:
Log into Superpunch.
Navigate to Payroll → US → Accrual Expiry.
Select a Date Range.
Select an Accrual.
Select the Generate Sick Expiries button to generate the report.