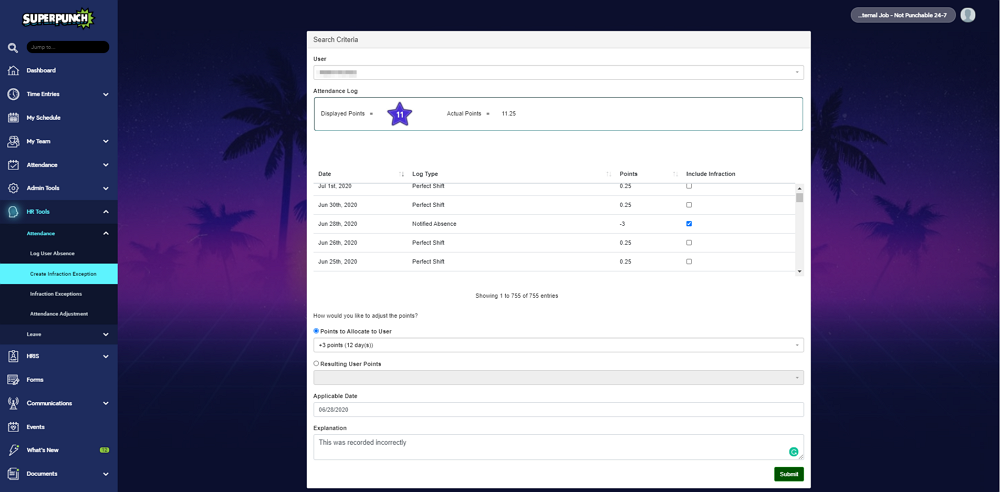 As a "Human Resource Generalist" or a "Human Resource Manager", you are able to adjust a user's attendance points in Superpunch if needed. To make an adjustment, follow these steps:
Note: The steps will vary slightly based on your access in Superpunch, skip any steps that aren't relevant to you.
Log into Superpunch.
Navigate to HR Tools -> Attendance -> Create Infraction Exception.
Under "User", begin typing an Employee Name.
Select the employee name.
Under "Include Infractions", select infractions this adjustment relates to (optional).
Under "How would you like to adjust the points?", select Points to Allocate to User or Resulting User Points.
Select the number of points to add/subtract or the resulting number of points (based on your previous selection).
Enter an Explanation.
Select Submit.
Select Approve.
You will now be able to see the new total points this user has, as well as the number of points you adjusted. The user will also see this in their Attendance Score Calendar and Attendance Score Details.