The following are steps for a Supervisor to access an Agent ID in Nice WFM.
1. You can access the Nice WFM through the Direct Link or through the OneLogin Portal selecting the Nice Logo.
If you have already selected your office under Data Preferences, please skip to Step 4. Otherwise, continue to Step 2.
2. On the Nice WFM Home page, navigate to "User Preferences" and then "Data Preferences" from the left side menu.
3. Select your office from the dropdown list and save the changes.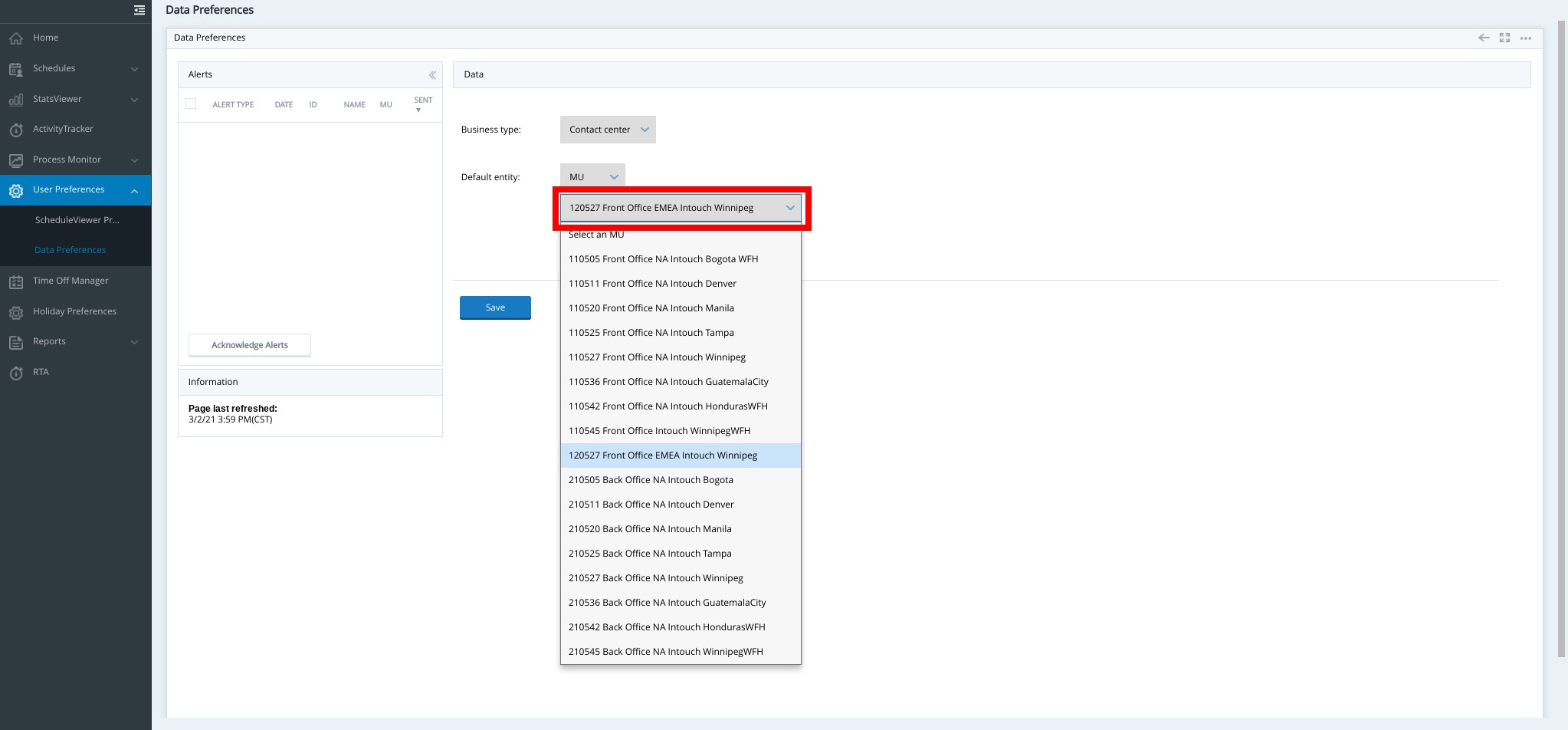 4. From the left side menu select "Schedules" and then select "ScheduleViewer".
5. Locate the desired Agent from the list by the name column. You will now see their corresponding Nice ID under the "ID" column.