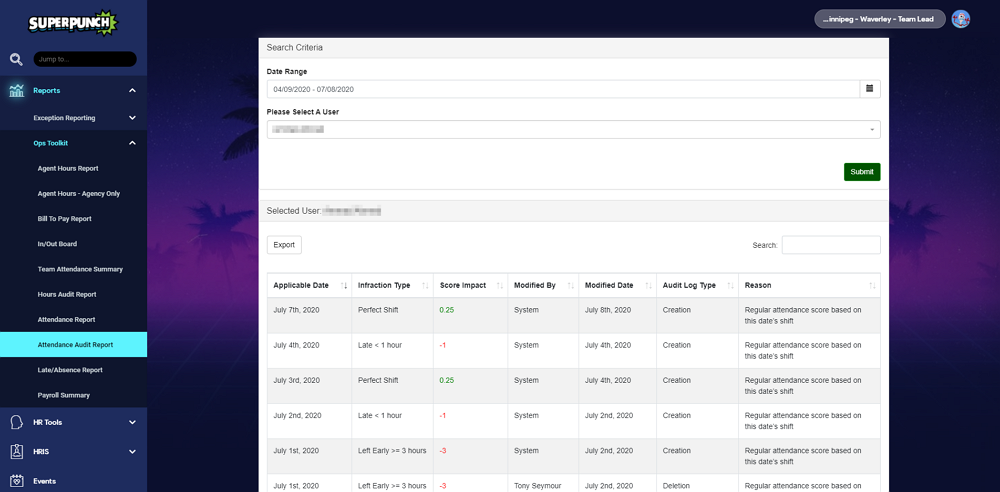 The Attendance Audit Report is available to all users with the "Supervisor" role. This report displays a detailed view of all attendance points added and subtracted for a specific user for the selected date range.
To run the Attendance Audit Report, follow these steps:
Log into Superpunch.
Navigate to Reports -> Ops Toolkit -> Attendance Audit Report.
Select a Date Range and select Apply.
Select a User to display.
Select Submit.
Once the report generates, you can narrow the results using the search bar. You can also export the results to an Excel spreadsheet.