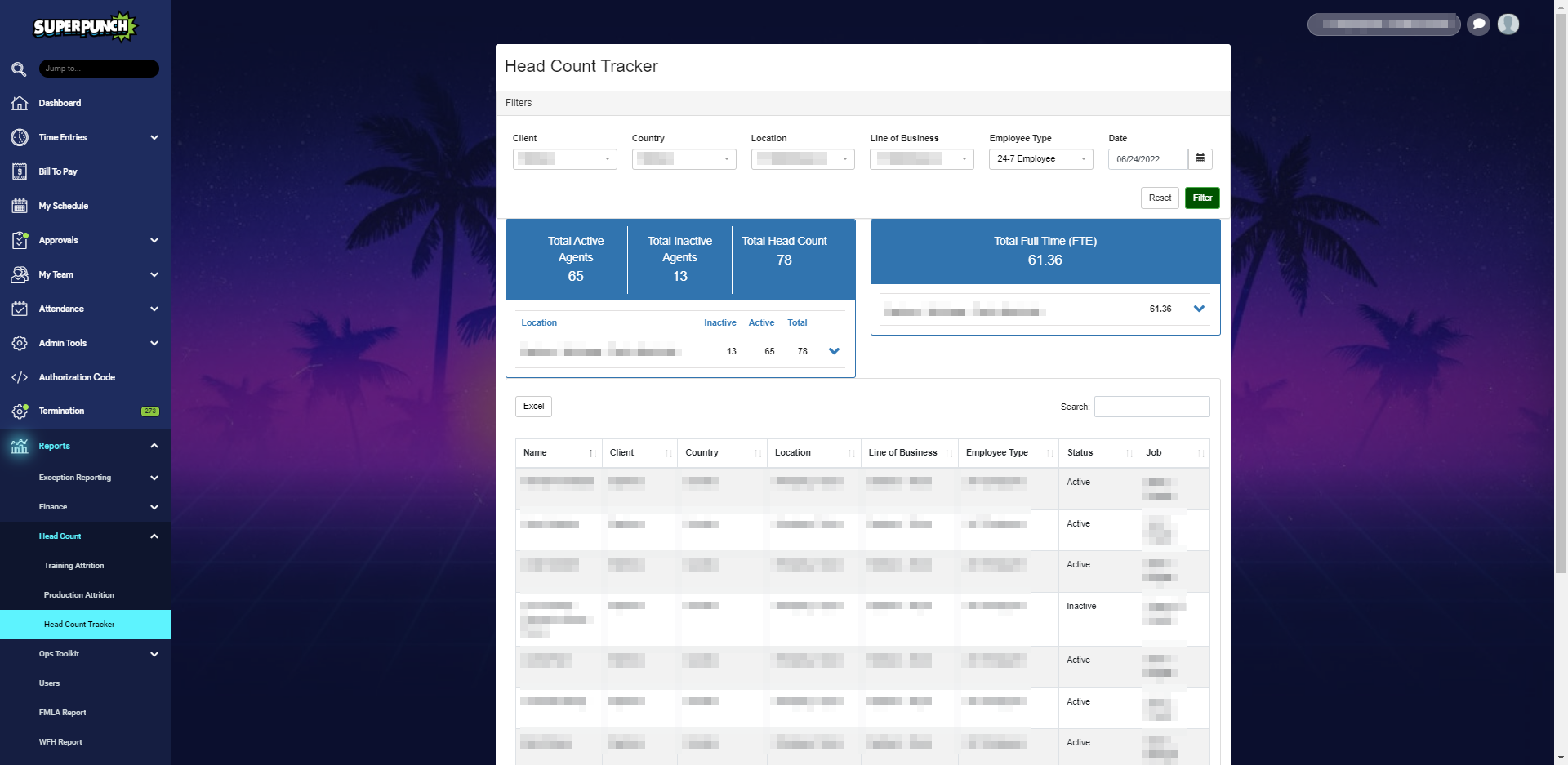 This report shows the total agent headcount, including active and inactive status, together with the total Full-Time Equivalent (FTE) ratio. This report is available to anyone with the "Reporting User" role.
To access the Head Count Tracker, follow these steps:
Log into Superpunch.
Navigate to: Reports -> Head Count -> Head Count Tracker.
Specify the Client.
Select a Country.
Select a Location.
Select a Line of Business.
Select an Employee Type.
Select a Date.
Select the Filter button.
After retrieving the output, you have the option to search for data in the report by typing in the search bar. You can also download the report in Excel format by selecting the Excel button.
Need more help? See the Superpunch Support Options article.