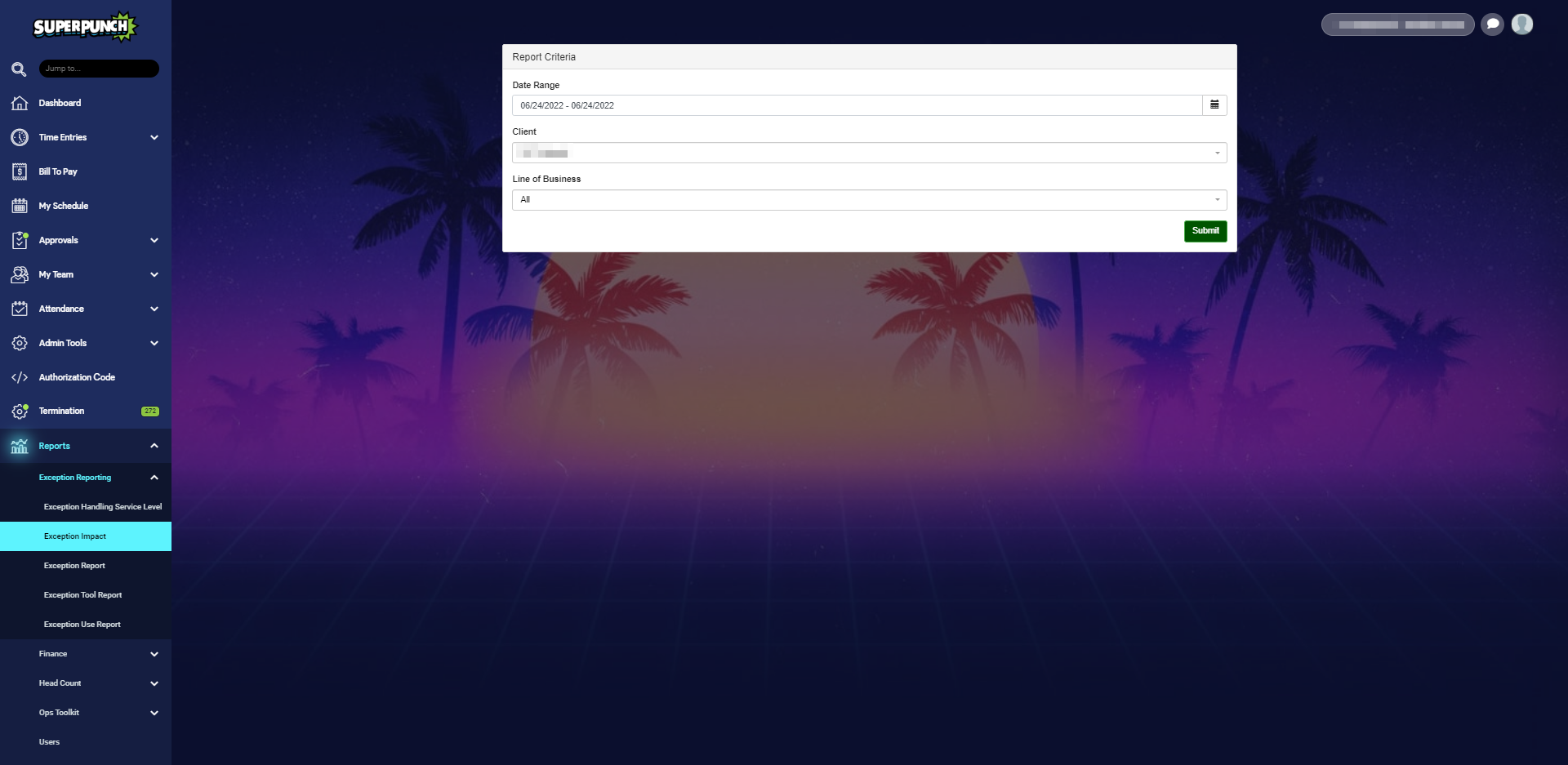 The Exception Impact Report, also called the Approved Exception Impact Report, is available to anyone in Superpunch with the "Supervisor" role. The report factors in approved exception requests and supplies the impact calculation for exception hours vs. original punched time.
To run the Exception Impact Report, follow these steps:
Log into Superpunch.
Navigate to: Reports -> Exception Reporting -> Exception Impact.
Specify the Date Range and select Apply.
Select a Client.
Select a Line of Business.
Select Submit.
It takes a few minutes for this report to run, and will download to your computer in Excel format and will be visible in the lower-left corner of your browser if you are using Chrome.
Need more help? See the Superpunch Support Options article.