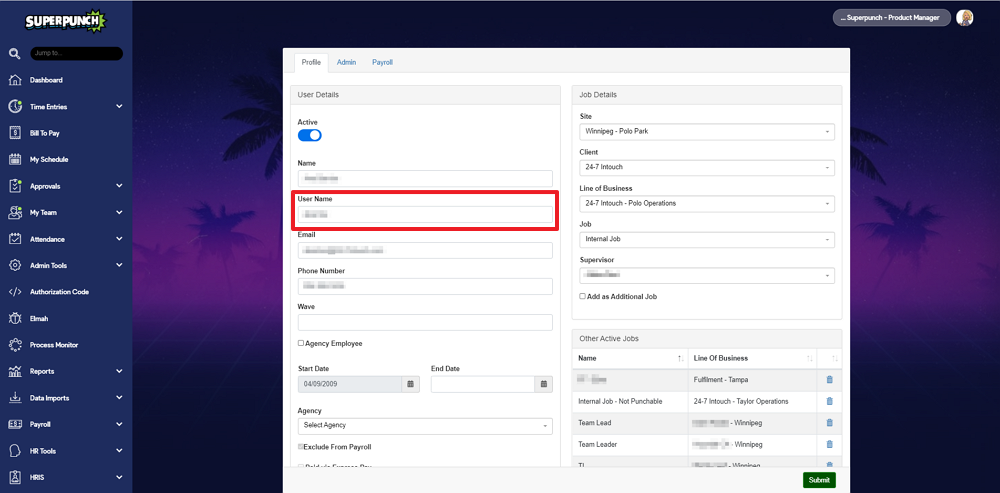 "Admin Users" have the ability to change a username in Superpunch. The purpose of this tool is to adjust the user's username in the case where there has been a misspelling or other error made when it was created.
To change a user's username, follow these steps:
Log into Superpunch.
Navigate to Admin Tools -> Users -> List.
Enter the User's Name in the "Search" field.
Select Edit next to the User's Name.
In the "Profile Tab" in "User Details", adjust the User Name.
Select Submit.