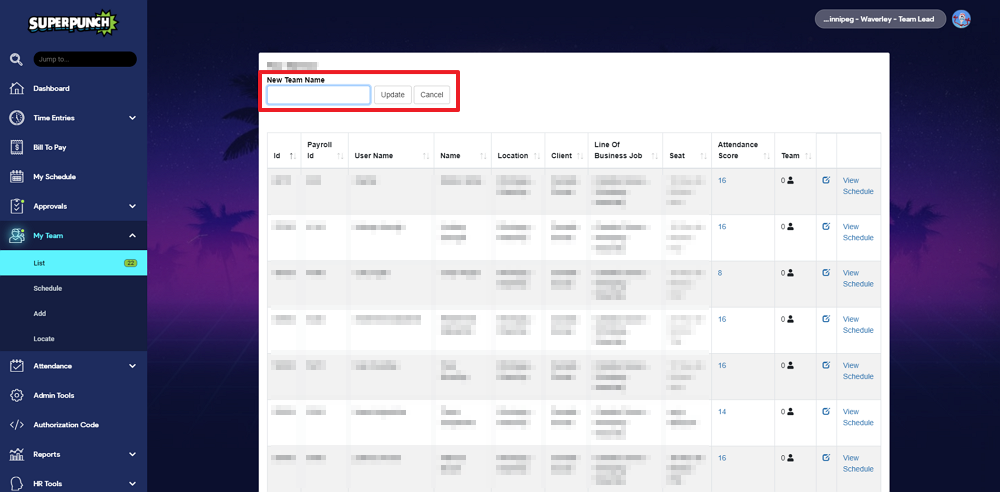 As a "Supervisor" or Team Leader, you are able to give your team of employees a name in Superpunch.
To add or edit your team name, follow these steps:
Log into Superpunch.
Navigate to My Team -> List.
Below your name, select the Edit icon next to "Add a team name" or "Team Name: ...".
Enter your Team Name under "New Team Name".
Select Update.