The Bill to Pay widget is available on the dashboard of all users currently in a Supervisory position. This includes Team Leaders, Operations Managers, Senior Operations Managers, VPs, and Directors.
The purpose of this widget is to provide a graphical display of your team's bill to pay ratio. You are able to drill into the report and determine which factors are the biggest contributors to your ratios. This information will allow you to coach your team toward better performance.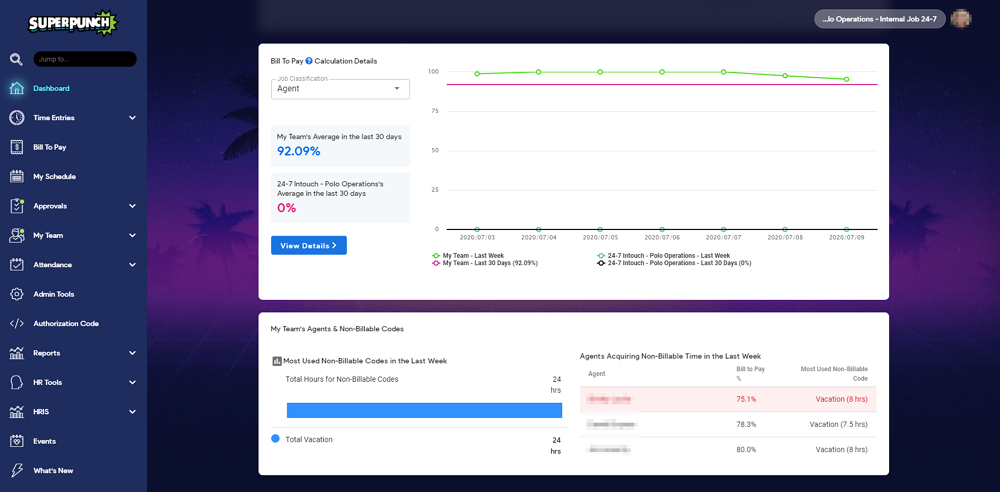 This view shows a graph at the top with the Bill to Pay ratio of your team and how they stack up within your Line of Business. You can hover over any of the data points to see the actual Bill to Pay percentage for that date. You are able to deselect the first two items in the legend to remove them from the display. The last two items in the legend are a baseline for your team and your Line of Business for the last 30 days. Your target is to maintain the same level as your entire Line of Business (black line). You can switch the "Job Classification" between All, Agent or Support.
Below you will see a "My Team's Agents & Non-Billable Codes" section which shows the most used non-billable codes last week as well as the number of hours applied to that code. To the right, you will see the top five agents using non-billable codes in the last week. The one with the lowest bill to pay ratio will appear at the top in red; the lower the agent's bill to pay ratio, the greater their need for coaching.
If you select the "blue question mark" icon next to the "Bill To Pay" heading, you can see the codes and their Billable / Payable status. You are also able to filter by Client and Job.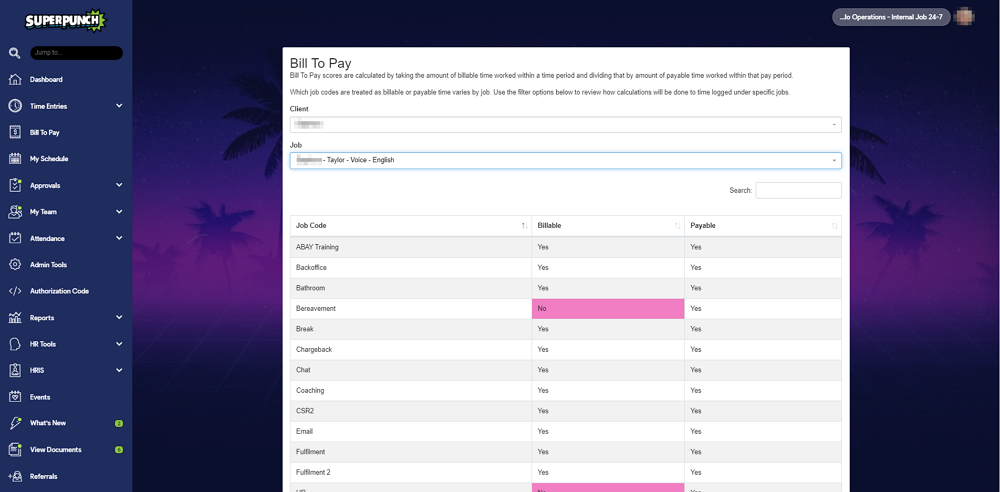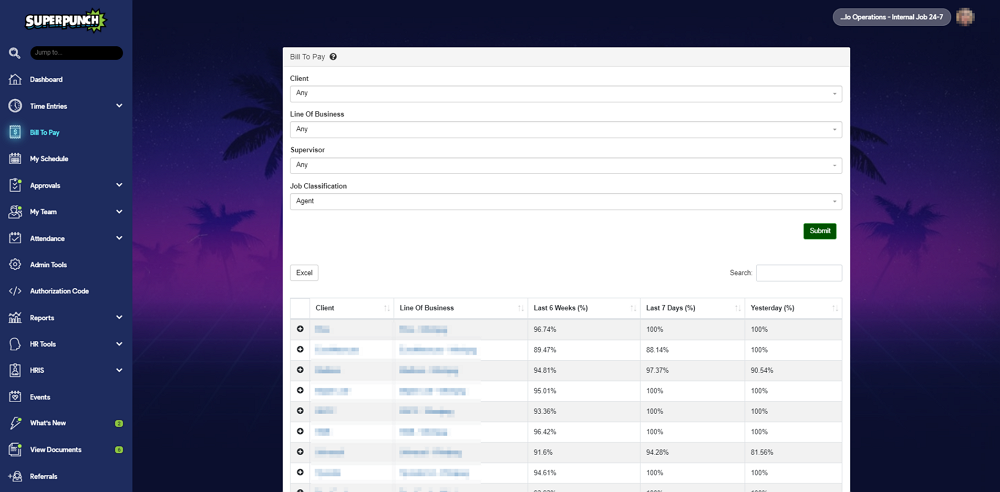 If you select "View Details" from the Dashboard, or "Bill to Pay" in the left nav you will see more details.
Here you are able to drill down into the information by Client, Line of Business, Supervisor and Job Classification.
On the data displayed below, select the + symbol to see more details.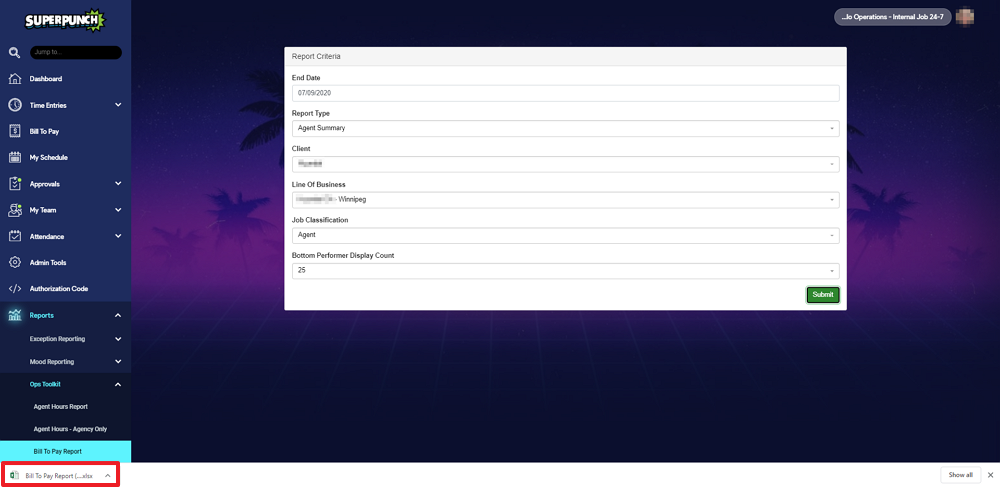 As a "Reporting User", you can run a report that shows how teams stack up against each other within a Line of Business. To run this report, follow these steps:
Log into Superpunch.
Navigate to Reports -> Ops Toolkit -> Bill to Pay Report.
Select an End Date.
Select a Report Type.
Select a Client.
Select a Line of Business.
Select a Job Classification.
Select the Bottom Performer Display Count.
Select Submit.